HUAWEI THEME DESIGN 2020
The brief challenged me to create work on the theme of "Visionary Art", in three categories: Themes, Wallpapers and Watchfaces.

I wanted them to all work as a set, so if they were chosen they could work across both mobile and on the watchface. All of the designs use a bold and striking colour palette alongside different shapes and patterns, with an animation that feels fun and energetic.



Design
Illustration
Creative Direction
Moving Image
WALLPAPER DESIGN
The Wallpaper design works like a clock for the wallpaper. The first video shows all the objects moving on a loop. The second video shows how the 12 different segments run at 5 seconds each, making up a full minute. The wallpaper would be set alongside the time so that it changes with the clock on the screen.
THEME DESIGN
The Themes design the background loops every 10 seconds which, when paired with the time and icons swiping in and out, makes the visuals seem to change each time. The icons feel graphic by using the bright colours along with white to give stand-out and add to the overall look of the theme.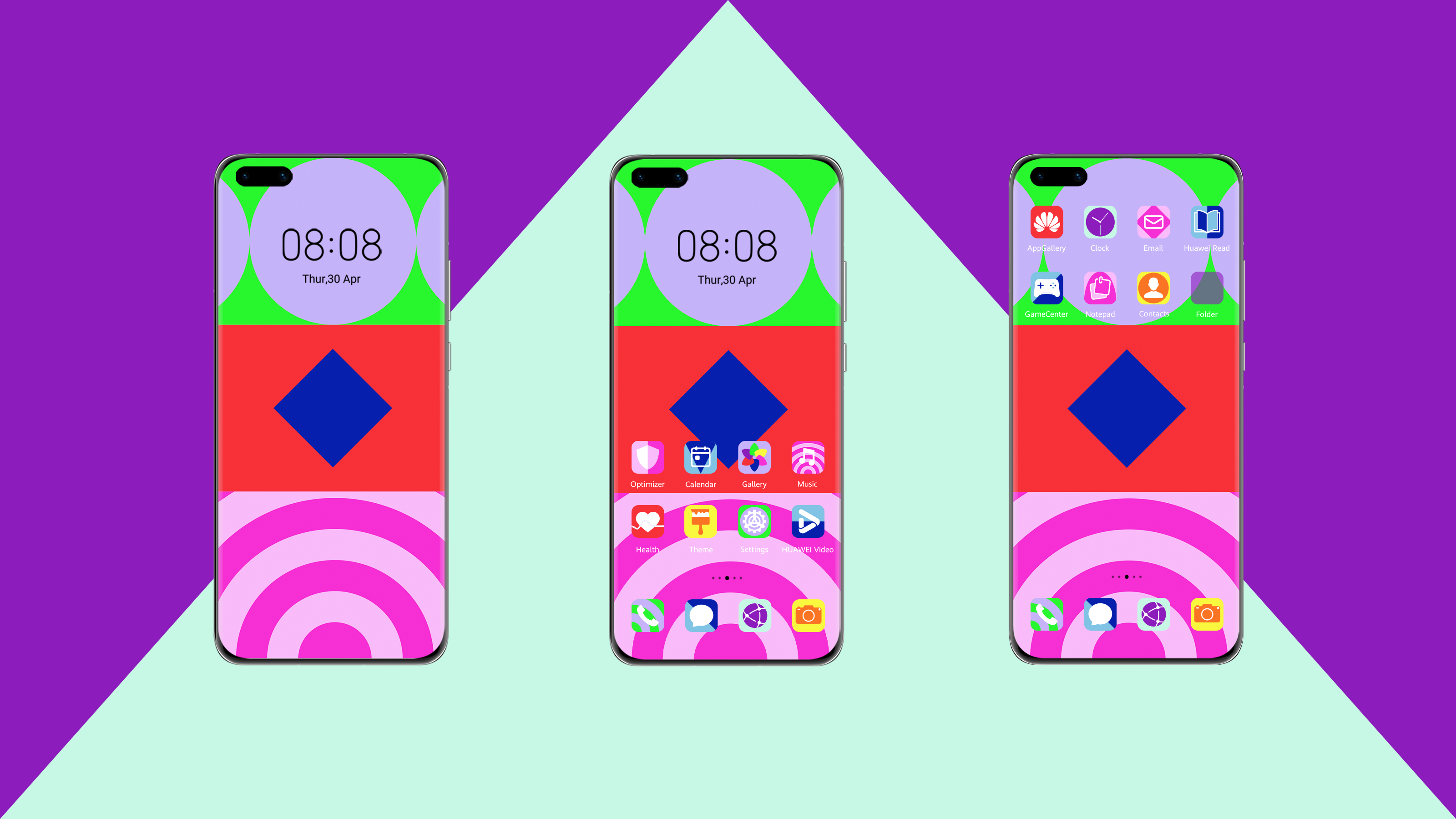 WATCHFACE DESIGN
The Watchface design has 6 different segments which are set to 10 seconds each, so that the full animation is a full minute long. The animation would be set to start on the minute to work best as shown in the video.